VISIT OUR NEW HOMEPAGE
WAIT A SECOND!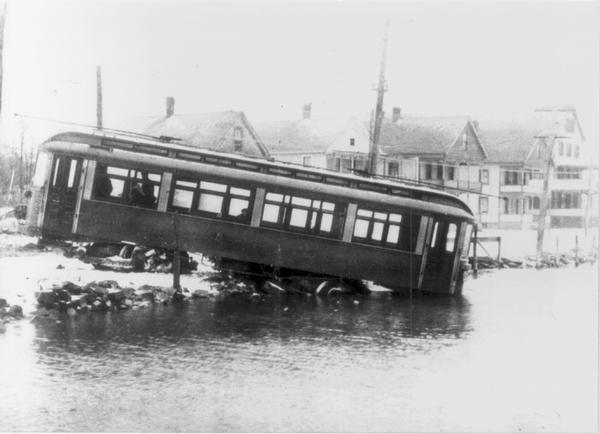 The Shore Line Trolley Museum now has a new home page and website.

Take me to the new shorelinetrolley.org!
Please note: We are slowly transitioning content to our new webpage. Some data is still hosted on this site, which will be moved over to our new home soon. Don't forget to change your bookmarks!
Museum Collection
Shore Line Trolley Museum Collection
The Shore Line Trolley Museum maintains several collections which preserve the history and heritage of the Trolley Era. The Museum owns nearly 100 vintage transit vehicles, as described in more detail on our Museum Collection page.
In addition, the museum archives contain over 50,000 photographic images, over 5,000 books and documents, and about 2,000 small artifacts such as tokens, hat badges and ticket punches. The archives are available by appointment to qualified researchers. The museum is happy to provide copies of photographs for both commercial and non-commercial use. You can submit your request by sending an email to
info@shorelinetrolley.org
.
Click
HERE
to learn more about our collection of historic traction equipment.
Watch the Video!
Channel 12 News recently came to the Museum to take a trolley ride and learn about why the story of the trolley is important to keep alive in 2013. If you've never visited the Museum before, check out the video and then come say hello! Watch the video here.